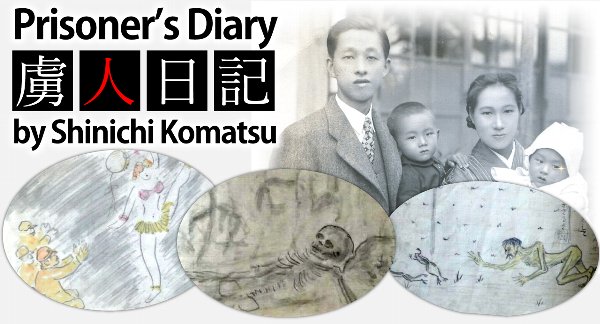 [The Surrender: September 1, 1945]
Prisoner's Diary Museum
The Miraculous Documents Written by a 32 Year-old Engineer at the Front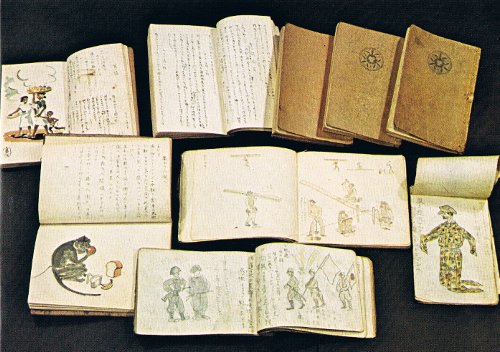 Author: Shinichi Komatsu (1911-1973)
Original dairy written by 1946
1. Introduction
In the next few years, all of the survivors of the Pacific War will have died.
It would be a tragedy if these unspeakable truths died with them.
However, we are fortunate to have some surviving journals written during the war as living evidence. Unfortunately, most of the documents and facts which described the war were intentionally burned by the Japanese military to erase all evidence of military injustice.
Ryojin Nikki, which means "Prisoner's Dairy", is a valuable and rare historical document that luckily escaped destruction and was not manipulated by any party until it was published 30 years after the war ended. Shinichi was able to hide his journals inside a cremation urn and take them from the Philippines to Japan. The journals avoided confiscation from the U.S. and Japanese governments.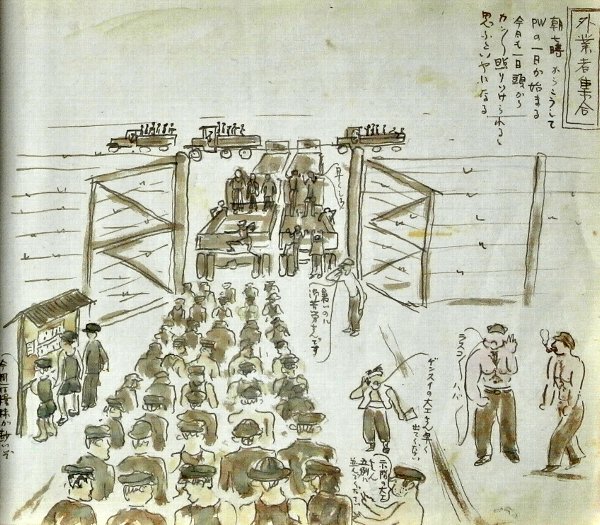 During the war, it was almost impossible for anyone to write anything. Survival did not allow for writing. But here is a larger question. Why did he write a journal?
From when he was drafted until he returned to Japan, he wrote about his countless life-threating events in The Philippines. Somehow he miraculously survived all of them for three and a half years. His journal consists of hundreds of pages of writings and colorful illustrations.
What can we see in these descriptions which often seem unbelievable to us as readers? From East to West, historically, humans have learned and pledged not to repeat the same mistakes of such a tragedy of war.
In 1974, Shinichi died of a stroke. This was 30 years after the Pacific War ended. His relatives published Ryojin Nikki at their own expense. During the next year, it was commercially published and in 1975 won The Publishing Culture Prize of Mainichi Newspaper. For the last 40 years this book has been widely read in Japan.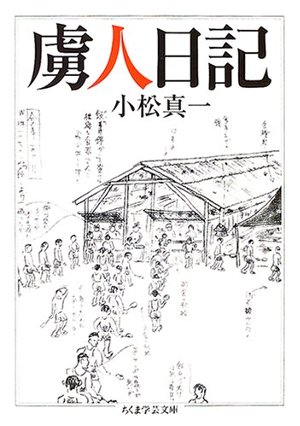 Ryojin Nikki won The Mainichi Publishing Culture Award in 1975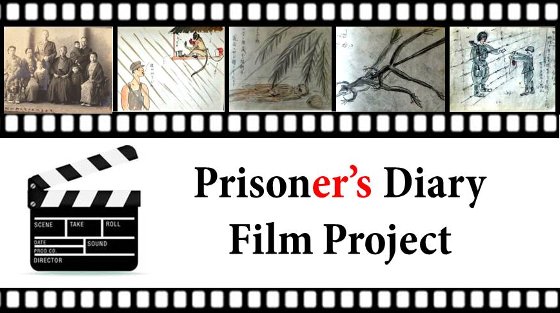 Shinichi left documents of his war experiences in Philippines during World War II.
It was extremely hard to write anything at that time. Yet why did he do it?
He wrote his diaries with a clear mind under extreme conditions. I hope to introduce them to the people of the world in such a movie.
[The Surrender: September 1, 1945]
2. What's the Prisoner's Diary?
A picture diary of the Pacific War, 70 years ago

At the age of 32, Shinichi Komatsu left his wife and two boys behind and was sent as a civilian alcohol technical officer to the Philippines war fields. At that time, the signs of defeat for Japan were apparent. For two years Shinichi repeatedly faced death and when Japan lost the war he become a prisoner of war. He recorded his experiences in 10 different camps located on Negros, Leyte and Luzon Islands.
The generic name for the colorfully illustrated document titled Ryojin Nikki means Prisoner's Diary. It is divided into 3 sections that describe his experiences over three years, from when he went to war until he returned home.
-First Section:
The Drifting Coconut, July, 1943~March 1945
Going to the war fields after receiving orders/ risking his life as he island hops/ life under the bombs
-Second Section:
Wandering around in the Jungle, April 1945~September 1946
Escaping death in the mountainous jungle
-Third Section:
Ryojin Nikki (Prisoner's Diary), September 1945~December 1946
Life as a prisoner of war and returning home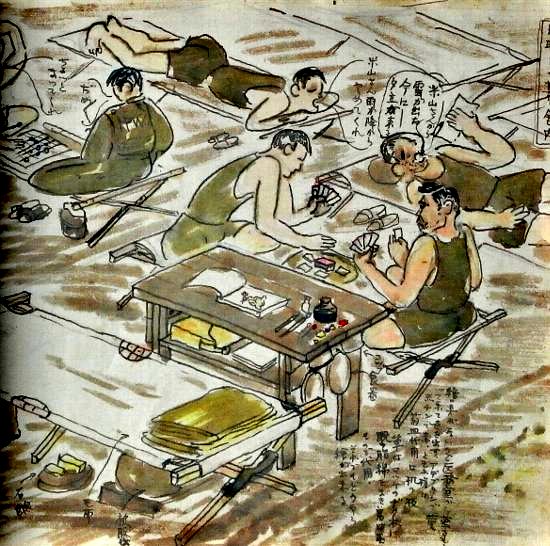 The room where Shinichi wrote the Prisoner's Diary
"I didn't have any paint, so the medical offices gave me some medicine, which I used for color. Atebrin for yellow, Mercurochrome for red, and so on.
I used a board from a desk for a palette, I used the stem of a match for a brush, which I covered with absorbent cotton. The paintings came out all right."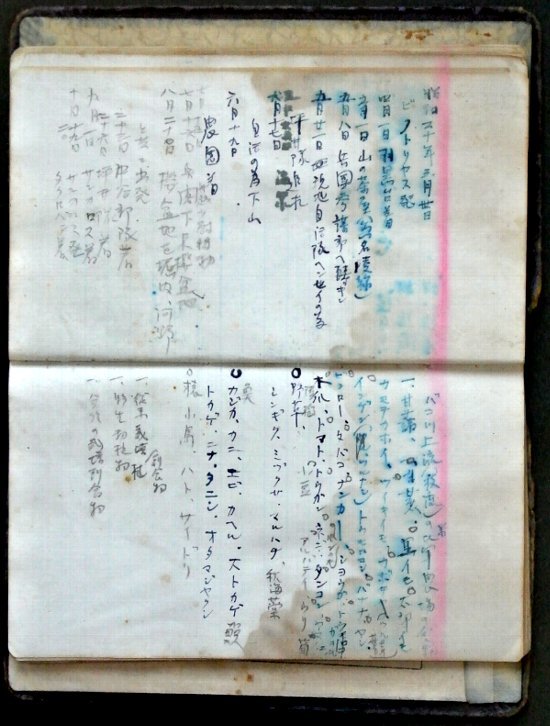 The memo written by Shinichi while escaping from the U.S. Army in Jungle
These had been the bases of The Prisoner's Dairy.
Chain of Miracles
Despite having narrowly escaped death many times, and in a circumstance when to write anything would seem out of the question, he left numerous memos that were later used to write his memoirs. Everybody else who endured the same experience was struggling to just survive, so it is a miracle that these records remain.
For many reasons, this diary could have been confiscated in the midst of the confusion during the trip back home. However, the 11 books, which consisted of the diary, a sketchbook, and a notepad, were hidden in an urn, and secretly brought back to Japan.
While these records were shown to family and close friends, they were not made public, and for a long time, were preserved without any modification in a safe deposit box at a bank.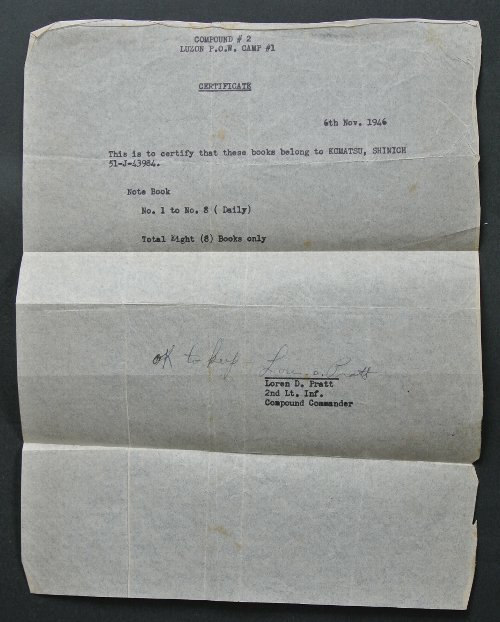 Certificate issued by American official
"Ryojin Nikki" continues to be read

In January 1973, Shinichi died of a stroke at the age of 61. The next year, the deceased's family edited the Ryojin Nikki and published it as a privately printed book. The following year the book was sold by Chikuma Publishing and in 1975 won The Mainichi Publishing Culture Award. It received high praises as a literary work as well.
Author Shichihei Yamamoto (*Note.1), who wrote Why dose Japan Lose – 21 Reasons for Defeat (*Note.2), emphasized the historical value that Ryojin Nikki holds in the postscript of Chikuma Publishing's version. When Japan lost the war, the military intentionally burned all material related to the battlefield, so hardly any records remain.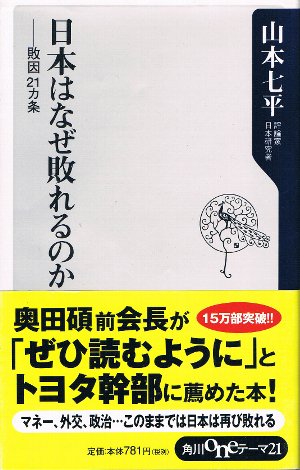 "Why Dose Japan Lose – 21 reasons for defeat"
By Shichihei Yamamoto, interpreting for "Ryojin Nikki"

Additionally, because these diaries were written down on-site, they were never amended or changed afterwards as the times changed and remain until today in their original state.
After the original private publication, Ryojin Nikki was re-published as a paperback and continues to be read to this day.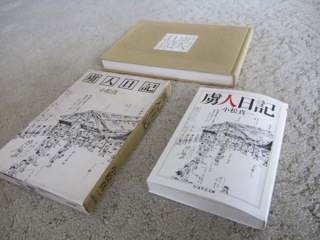 Private edition (above), Published in 1974
Chikuma edition (Left), First edition in 1975
Chikuma Scholastic Bunko, First edition in 2004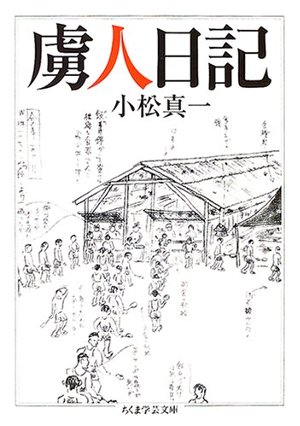 Received The Mainichi Publishing Culture Aware (1975)
(*Note.1)
The first book written by commentator Shichihei Yamamoto (1921~1991), "The Japanese and Jews," published in 1970, sold 3,000,000 copies and became a best seller. The way he critically analyzed Japanese culture and society became known as the "Yamamoto-gaku," and the works he has authored since then have all been a study of Japanese culture and a fundamental read, enjoyed by many. He writes the postscript for the "Prisoner's Diary."
(*Note.2)
"Why Does Japan Lose – 21 reasons for defeat (Kadokawa Book Store)"
Mr. Yamamoto was an artillery second lieutenant, fighting on Luzon Island when he was captured. Based upon his experiences in the war, he wrote many pieces critiquing Japanese culture and society. Since encountering the privately published "Prisoner's Diary" in 1975, his observations became increasingly evolved. As an individual who actually lived "Prisoner's Diary," he wrote numerous books and critiques. Especially in "Why Does Japan Lose," he argues that the reason Japan lost the war can be traced back to the same problems that Japanese culture and society still hold today. These problems are fully explained, individually, in "21 Reasons for Defeat," which Shinichi summarized, and has become the explanatory manual for the "Prisoner's Diary."
3. Who is Shinichi Komatsu?
Shinichi kept a diary for three years, from when he was dispatched to the Philippines as a civilian officer at age 32, until he returned to Japan.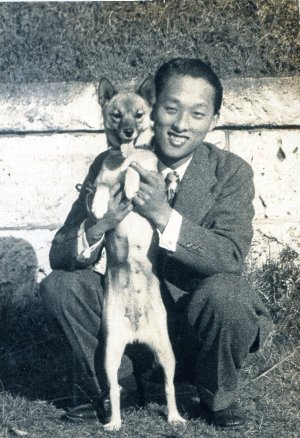 Shinichi & his dog
 
He was born in 1911 in Tokyo, and grew up in a carefree environment. However, his father failed in his new business, which was listed in Shinichi's name, and Shinichi received a bankruptcy declaration by the time he graduated from college.
He followed the Japanese aesthetic of Wabi-Sabi and Furyu, which led to his lifelong goal of always striving to live life for the moment, and thus was enriched by grace even during difficult times.
He joined The Japanese Canine Preservation Society as a college student, and acquired an excellent Ainu puppy while doing research in a Hidaka Ainu (native Japanese people) village in Hokkaido, and kept him as his pet named Zema. Shinichi loved outdoor life and spent much of his time with Zema in the mountains and rivers. Zema was Shinichi's partner until he got married. (He left behind "Zema's life," a picture book.)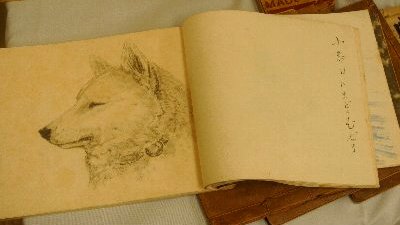 A drawing of his favourite pet dog, Zema
He studied fermentation at Tokyo University of Agriculture and after graduation, pursued 7 years of research, first at the Ministry of Finance Institute of Brewing, and then at the Ministry of Agriculture's Research of Uses for Rice. The years of resseach are what prepared him for the mission in Taiwan which was the construction of a butanol mass production plant.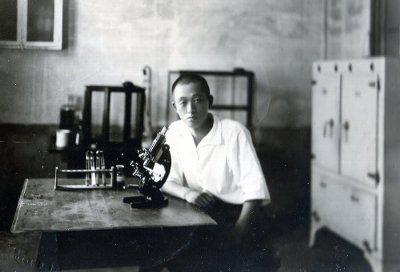 Shinichi researched microbe at university
He married shortly before leaving for Taiwan, and completed his mission in 4 years. The Pacific War began during this time. In 1943, the military, seeing his accomplishments, put Shinichi in charge of butanol production in the Philippines. Because they were denied an oil supply by USA, producing a substitute fuel was of utmost importance for the Japanese military.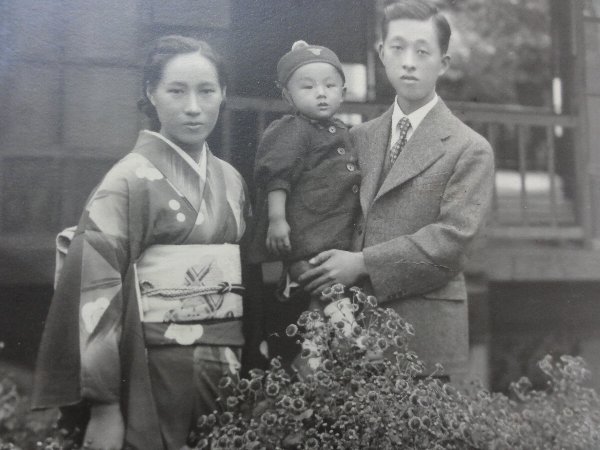 He went from island to island risking his life to improve butanol production, and then worked at the facilities in Negros Island. One third of the unit was either bombed or killed by guerilla forces in Negros. When the US military landed in Negros, all Japanese escaped into the jungle and half of them starved to death during this 6 month period.
His good fortunes cannot possibly be explained as simply "luck," and he narrowly escaped death on many occasions. Why did he experience so many miracles in just 2 years?
After losing the war, members of the Japanese military surrendered, and Shinichi began his life as a prisoner of war, a period that lasted for over a year.
Why did Shinichi choose to keep a diary, at a time when simply writing a sentence was difficult? When most people panicked and lost their senses, we see that Shinichi was able to keep his presence of mind.
During the US air attacks on Japan, his family lost everything. When Shinichi returned to his family, he had to start all over again. He worked in the food and brewery industry and in later years created a group purchasing system for alcohol ingredients to help small to medium sized breweries. He also became the father of three sons and a daughter.
In 1973, at the age of 61, he died of a stroke. In 1975, Ryojin-Nikki (published by Chikuma Publishing) received The Mainichi Publishing Culture Award.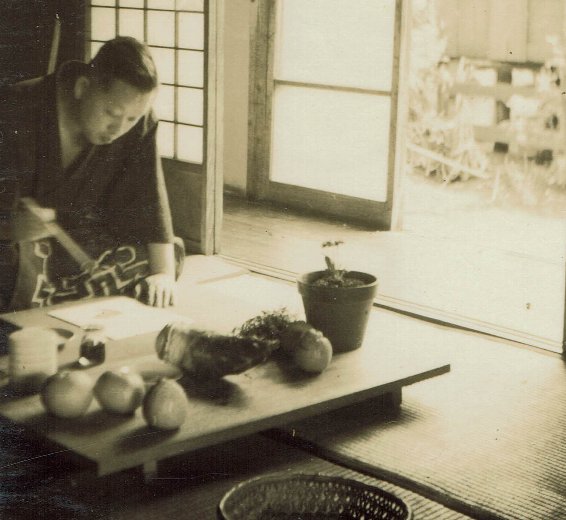 4. Our Vision
In 2013, 70 years after the dairy was written, and 40 years after the death of Shinichi, his relatives gathered and took a look at their father's unique record. They asked themselves "Why did our father risk his life to record such evidence?"
And they started a project to create a Web Museum which expresses the father's will.
To start, they photographed all the pages of the journals. They wore white gloves to protect the original documents which were turning brown after 70 years.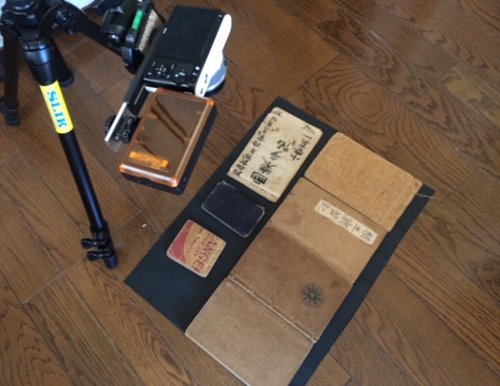 Hundreds pages of unpublished documents still exist
Shinichi used liquid medicine to make the colors for his illustrations. After 70 years the colors of his paintings are still bright and covey vivid impressions of people in the Philippines, on the battle field, surviving in the jungle, and living in prison.
At the closing of his journals, Shinichi wrote, "I might have experienced the raw nature of human beings during the war." Shinichi recorded human realities by remaining objective and neutral towards all parties. This helps us to imagine what we might be under such harsh conditions.
[A steep cliff after Yamato Basin stands Mt. Ontake]
Hundreds of people, unable to climb this cliff, are left to die.
Some are chanting the name of Buddha,
Some are begging for water,
Others are seeking for food.
Yet, nobody cooperated to survive.
It was like a picture of hell.
There was a mound of corpses in the dried riverbed.
And afterward, corpse candles lighted, the scene was merciless.
(Note: Japanese military oftentimes gave Japanese names to physical features in occupied countries.)
Ryojin Nikki Museum is still under construction. We welcome your ideas for the completion of this project.
5.Exhibition
A)The Era Shinichi had lived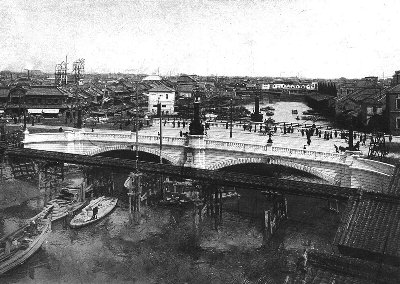 Nihon-bridge, where Shinichi was born in 1911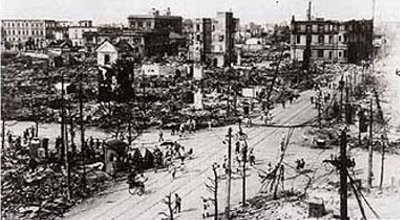 the Great Kanto earthquake in 1923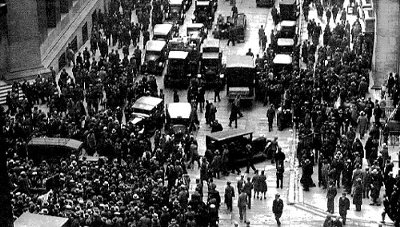 world crisis
>>Click here for more pictures!
B)1st Section: The Drifting Coconut,
July 1943 ~ March 1945
Going to the war fields after receiving orders/ risking his life as he island hops/ life under the bombs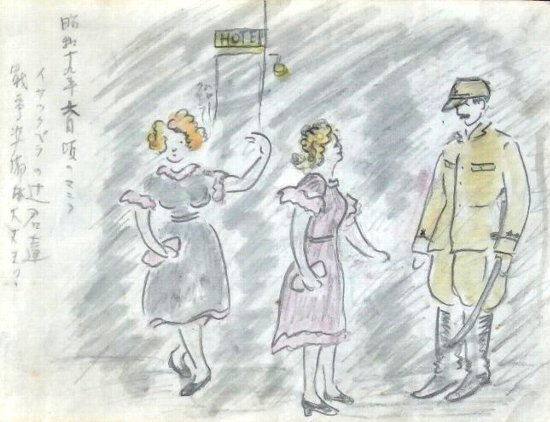 Manila, circa spring, 1944
Prostitutes and Mr. Tsuji in Isafulipra
How are the war preparations coming along?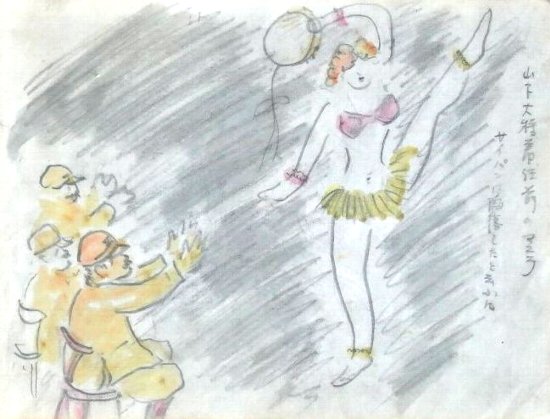 Before General Yamashita started his post in Manila
it was being said that Saipan had fallen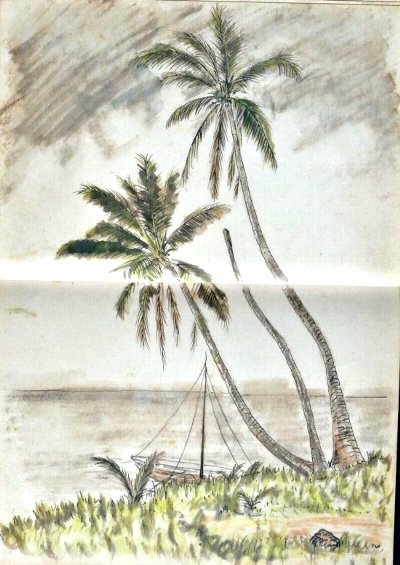 >>Click here for more pictures!
C)2nd Section: Wandering around in the Jungle
April 1945 ~ September 1946
Escaping death in the mountainous jungle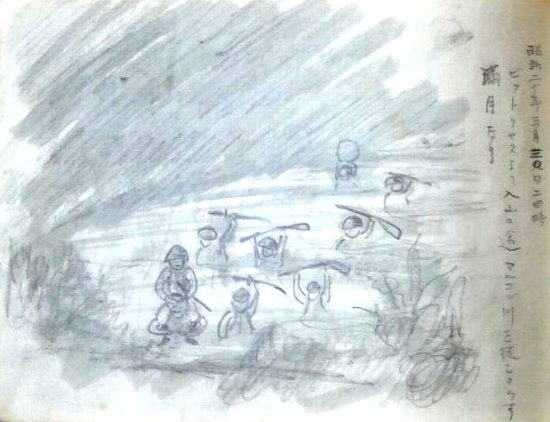 March 30, 1945 Midnight
We wade across the Malcon River as we start climbing Mt. Victorious
Full moon


Negros
Our home in Hagurodai
In the jungle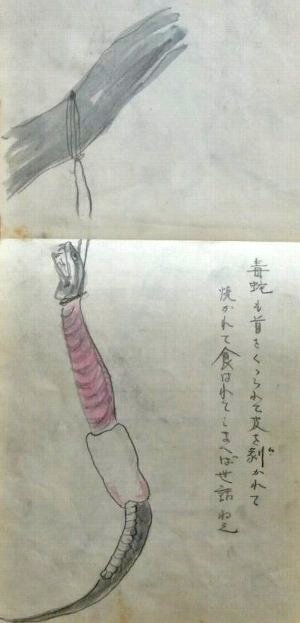 Even venomous snakes, when strangled, and their skins peeled back
Once they are cooked and eaten, they no longer bother us
>>Click here for more pictures!
D)3rd Section: Ryojin Nikki (Prisoner's Diary)
September 1945 ~ December 1946
Life as a prisoner of war and returning home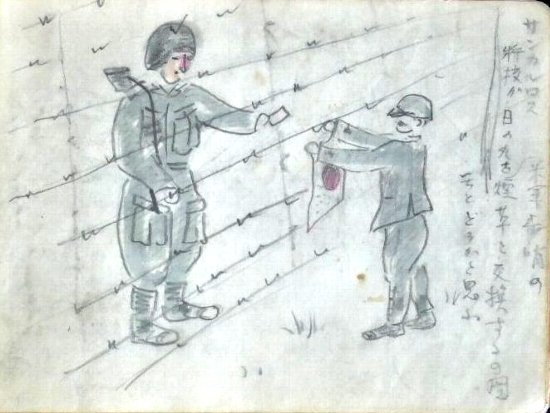 San Carlos
An officer exchanges a Rising Sun flag for some cigarettes with an American soldier on foot patrol
Not sure if this is a good idea.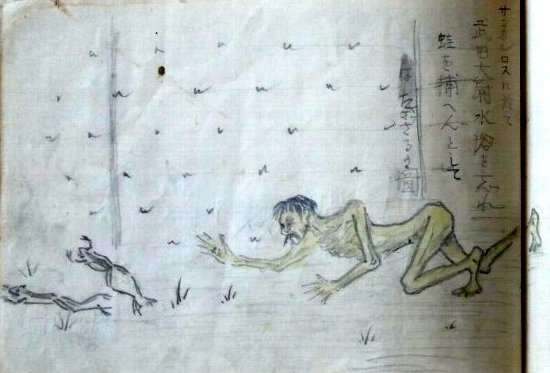 In San Carlos
Captain Takeda forgets about bathing
And tries to trap some frogs
But unable to do so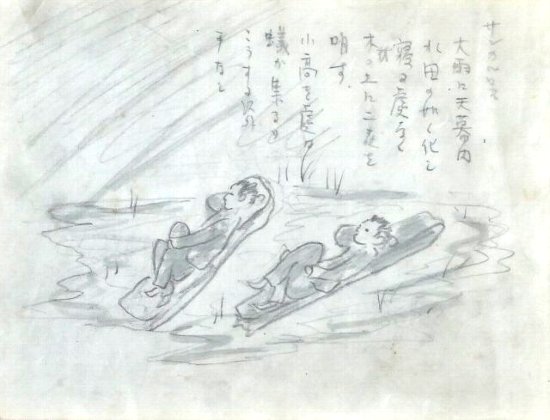 San Carlos
Under an awning in the heavy rains
Looks like rice paddies
Nowhere to sleep
So we spent 2 nights on wooden mats
–
All of the hills
Are covered with ants
So we had no choice
But to do this
>>Click here for more pictures!
E)Foods in Jungle & Prisoner Camp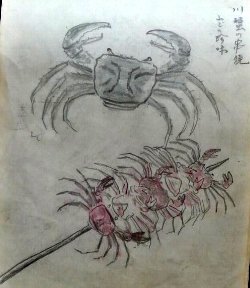 >>Click here for more pictures!
F)Bathroom at Prisoner Camp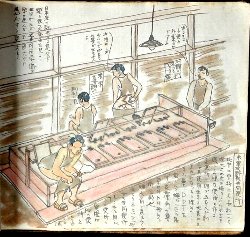 >>Click here for more pictures!
6. Inquiry