A picture diary of the Pacific War, 70 years ago

At the age of 32, Shinichi Komatsu left his wife and two boys behind and was sent as a civilian alcohol technical officer to the Philippines war fields. At that time, the signs of defeat for Japan were apparent. For two years Shinichi repeatedly faced death and when Japan lost the war he become a prisoner of war. He recorded his experiences in 10 different camps located on Negros, Leyte and Luzon Islands.
The generic name for the colorfully illustrated document titled Ryojin Nikki means Prisoner's Diary. It is divided into 3 sections that describe his experiences over three years, from when he went to war until he returned home.
-First Section: The Drifting Coconut, July, 1943~March 1945
Going to the war fields after receiving orders/ risking his life as he island hops/ life under the bombs
-Second Section: Wandering around in the Jungle, April 1945~September 1946
 Escaping death in the mountainous jungle
-Third Section: Ryojin Nikki (Prisoner's Diary), September 1945~December 1946
 Life as a prisoner of war and returning home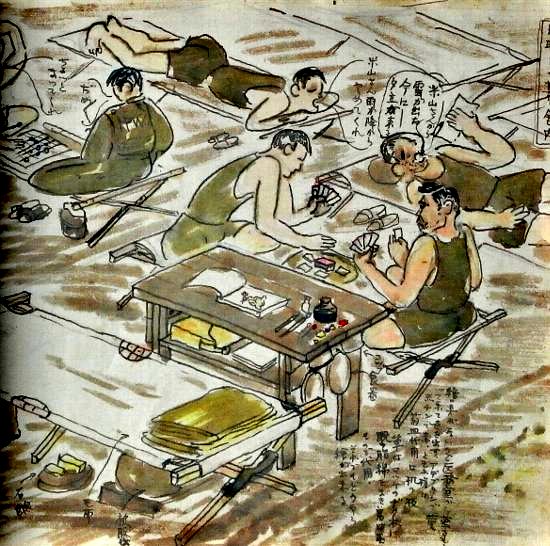 The room where Shinichi wrote the Prisoner's Diary
"I didn't have any paint, so the medical offices gave me some medicine, which I used for color. Atebrin for yellow, Mercurochrome for red, and so on.
I used a board from a desk for a palette, I used the stem of a match for a brush, which I covered with absorbent cotton. The paintings came out all right."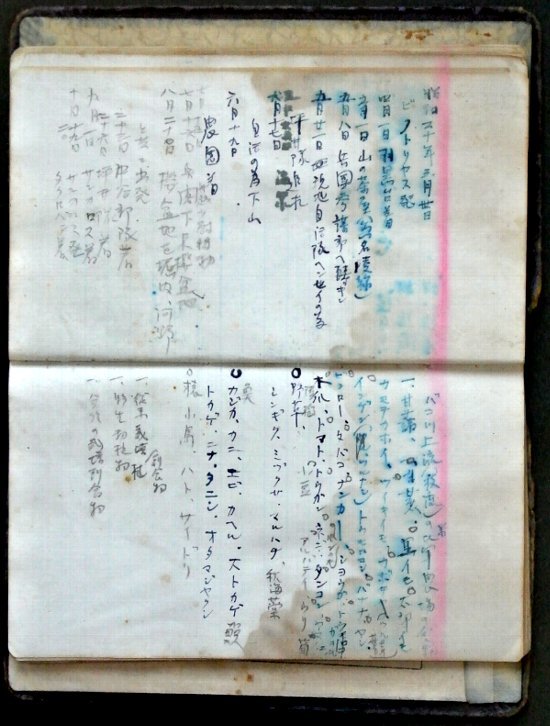 The memo written by Shinichi while escaping from the U.S. Army in Jungle
These had been the bases of The Prisoner's Dairy.
Chain of Miracles
Despite having narrowly escaped death many times, and in a circumstance when to write anything would seem out of the question, he left numerous memos that were later used to write his memoirs. Everybody else who endured the same experience was struggling to just survive, so it is a miracle that these records remain.
For many reasons, this diary could have been confiscated in the midst of the confusion during the trip back home. However, the 11 books, which consisted of the diary, a sketchbook, and a notepad, were hidden in an urn, and secretly brought back to Japan.
While these records were shown to family and close friends, they were not made public, and for a long time, were preserved without any modification in a safe deposit box at a bank.
"Ryojin Nikki" continues to be read

In January 1973, Shinichi died of a stroke at the age of 61. The next year, the deceased's family edited the Ryojin Nikki and published it as a privately printed book. The following year the book was sold by Chikuma Publishing and in 1975 won The Mainichi Publishing Culture Award. It received high praises as a literary work as well.
Author Shichihei Yamamoto (*Note.1), who wrote Why dose Japan Lose – 21 Reasons for Defeat (*Note.2), emphasized the historical value that Ryojin Nikki holds in the postscript of Chikuma Publishing's version. When Japan lost the war, the military intentionally burned all material related to the battlefield, so hardly any records remain.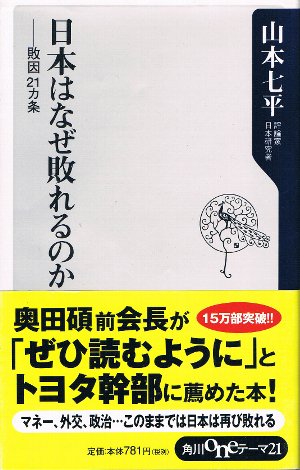 "Why Dose Japan Lose – 21 reasons for defeat"
By Shichihei Yamamoto, interpreting for "Ryojin Nikki"

Additionally, because these diaries were written down on-site, they were never amended or changed afterwards as the times changed and remain until today in their original state.
After the original private publication, Ryojin Nikki was re-published as a paperback and continues to be read to this day.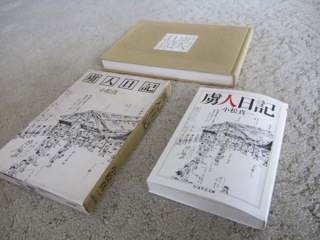 Private edition (above), Published in 1974
Chikuma edition (Left), First edition in 1975
Chikuma Scholastic Bunko, First edition in 2004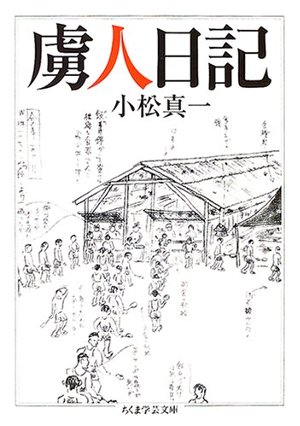 Received The Mainichi Publishing Culture Aware (1975)
(*Note.1)
The first book written by commentator Shichihei Yamamoto (1921~1991), "The Japanese and Jews," published in 1970, sold 3,000,000 copies and became a best seller. The way he critically analyzed Japanese culture and society became known as the "Yamamoto-gaku," and the works he has authored since then have all been a study of Japanese culture and a fundamental read, enjoyed by many. He writes the postscript for the "Prisoner's Diary."
(*Note.2)
"Why Does Japan Lose – 21 reasons for defeat (Kadokawa Book Store)"
Mr. Yamamoto was an artillery second lieutenant, fighting on Luzon Island when he was captured. Based upon his experiences in the war, he wrote many pieces critiquing Japanese culture and society. Since encountering the privately published "Prisoner's Diary" in 1975, his observations became increasingly evolved. As an individual who actually lived "Prisoner's Diary," he wrote numerous books and critiques. Especially in "Why Does Japan Lose," he argues that the reason Japan lost the war can be traced back to the same problems that Japanese culture and society still hold today. These problems are fully explained, individually, in "21 Reasons for Defeat," which Shinichi summarized, and has become the explanatory manual for the "Prisoner's Diary."